A firewall is a hardware or software solution implemented within the network infrastructure to enforce an organizations security policies by restricting access to specific network resources. In the physical security analogy, a firewall is the equivalent to a door lock on a perimeter door or on a door to a room inside of the building, it permits only authorized users, such as those with a key or access card, to enter.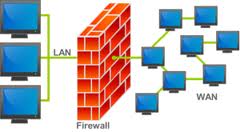 Firewalls help monitor your system's communication between your network and the Internet to help stop intrusions and attacks. They are particularly useful for controlling the activities of Internet facing applications.
No other freeware product has more of a reputation for causing user angst than a firewall. To find a suitable product may involve a process of trial and error. A firewall should protect while not being too intrusive or too complicated to handle. In this article we give you a selection of what we think is the best free firewall software available today. Our recommendations are made taking into consideration both editors' and site visitors' opinions.
Firewalls come in two flavours; software based and hardware based. To avoid potential conflicts only install one (third-party) software firewall. You can improve protection, however, by using a hardware "firewall" (such as a router) and a software firewall in conjunction. Modern routers usually have a built-in firewall; consult your router documentation for more details.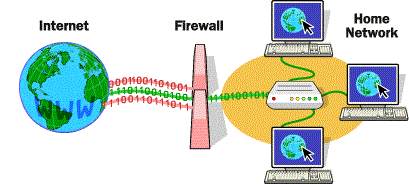 Basic firewall protection is critical for securing your PC. Simple firewalls (like the default Windows firewall) limit access to your system and personal information, and silently protect you from inbound threats. We review basic third-party firewalls that have marginally better security than the Windows firewall, such as simpler features for monitoring programs that request outgoing Internet connections (we call this "outbound protection"). The default Windows firewall has only limited outbound protection.